Sprinter. The van that goes the extra mile.
It's the van that hauls cargo, stows gear and raises standards. It's the van that's ready for anything, wherever your work or your lifestyle takes you. It's the van that's more than a van, because it's also a Mercedes-Benz.

Get ready for the all-new eSprinter.
Introducing the all-new eSprinter. Equipped with the same versatile features and advanced technologies of its gas-powered counterpart — plus, a multitude of technical innovations of its own — this next generation blazes a new path with a fully electric drivetrain.
Learn More

PERFORMANCE
The Sprinter is the total package — tough, powerful, efficient, and flexible. So it can handle any condition your work day throws at it.
---

Torque On Demand With All Wheel Drive
The Sprinter AWD system gives drivers enhanced steering feel, better maneuverability and safety add-ons, all while keeping the ground clearance, approach, departure and breakover angle the same as the previous 4x4 system. The front axle differential is efficient and acoustically brilliant. Torque on-demand allows up to a 50% power split between axles. The electric multi-plate clutch means no more 4x4 switch: Seamless rear wheel drive occurs until torque demands the All Wheel Drive system.

Unrivaled Performance
The innovative features of the 9G-TRONIC transmission give Sprinter owners a comfortable driving experience with a high overall gear ratio, quick shifting, and quiet noise levels.

Carry More Passengers
Sprinter offers a 15-passenger option, so you can take even more people along, opening you up to even more passenger flexibility.


SAFETY
Mercedes-Benz vans are equipped with the innovative safety features that keep you, your crew, and your passengers as safe as possible, so you can concentrate on getting the job done. [1]
---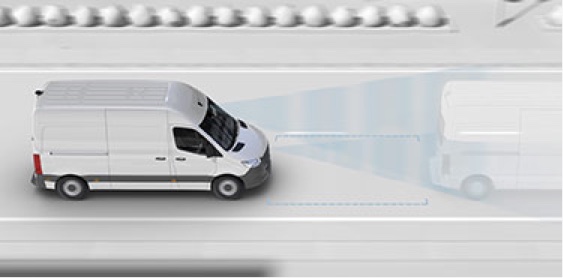 Active Brake Assist
Keeping a lookout for you. Active Brake Assist can warn you of oncoming danger and brake for you. And it's the only system that can recognize and brake for pedestrians. [2]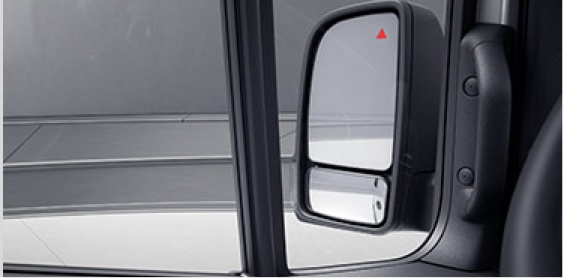 Blind Spot Assist Mirror
See through your blind spot. Radar sensors detect approaching vehicles in your blind spot and alert you, keeping you safer. And Rear Cross Traffic Alert lets you know when a vehicle or pedestrian is crossing behind you. [3]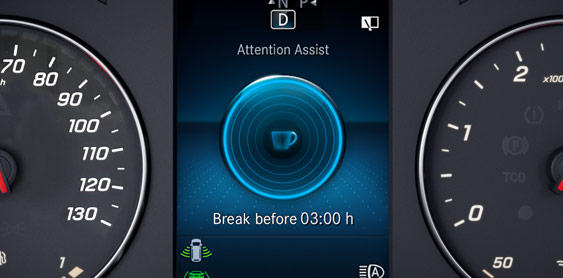 Attention Assist
Stay awake on the road. Attention Assist monitors your driving patterns for signs of fatigue, and gives you an early warning to make sure you're not driving drowsy. [4]

See What's Out There
The digital interior mirror available on cargo, crew and passenger vans, and a pre-installation for cab chassis provides a sharp, high-resolution non-obstructed rear view of the van. The mirror can also be switched between a conventional display and a digital display.

360° of Visibility
One product highlight of note is the 360° Camera pre-wiring for Cab Chassis. It features the same functionality of Cargo, active up to speeds of 6 mph. The configurations are divided into 3X clusters depending on box dimensions – JB1, JB2, JB3.


CONNECTIVITY
With new connectivity features, you'll stay in touch with the people and information that move your business forward faster.
---

Mercedes-Benz User Experience (MBUX) Touchscreen
Our unique touchscreen with intelligent voice control gives your business an edge on the road. Add optional additional wireless charging and navigation to take it to the next level. [5]

Smartphone Integration
Stay connected, stay safe. Our integrated system lets you stay connected to clients, teams, partners, and everyone else you need for your business, all hands-free.[6]

COST EFFICIENCY
As a business owner, you know buying quality for the long haul is always worth it for your bottom line. And Sprinter vans save through efficiency, retained value, and more.
---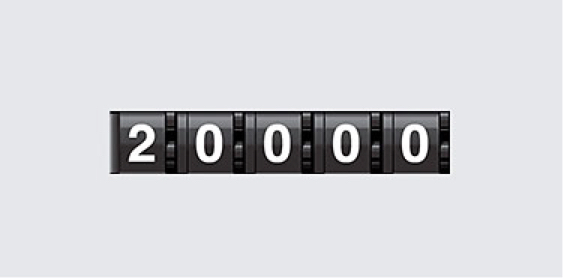 Fewer Service Visits
Boost your efficiency with the van that needs fewer service visits. Keep your business rolling right along for up to 20,000 miles with this category-leading service interval. [7]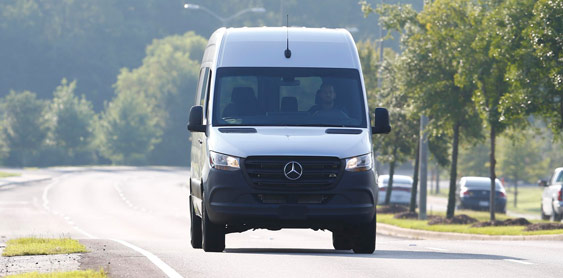 More Time on the Road
Keep your van on the road. Sprinter vans' quality and stamina help your business save time and money, staying more productive for longer. [8]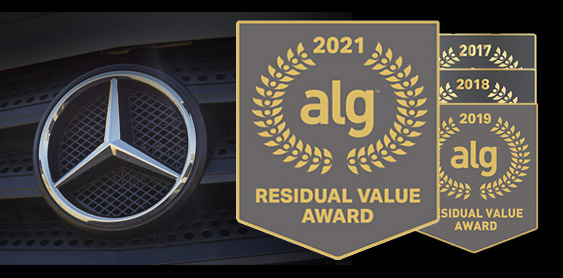 The Van That Keeps its Value
More than any other van in the category, Sprinter vans retain their value over time, so when it's time to upgrade, you'll get the most for your investment.
Mercedes-Benz ExpertSOLUTIONS

The Ultimate Van Solution.[9]
No van upfits like a Mercedes-Benz Sprinter van. Whether for business or pleasure, Mercedes-Benz Vans offer superior capabilities designed to fit your needs, no matter what they may be.
Learn More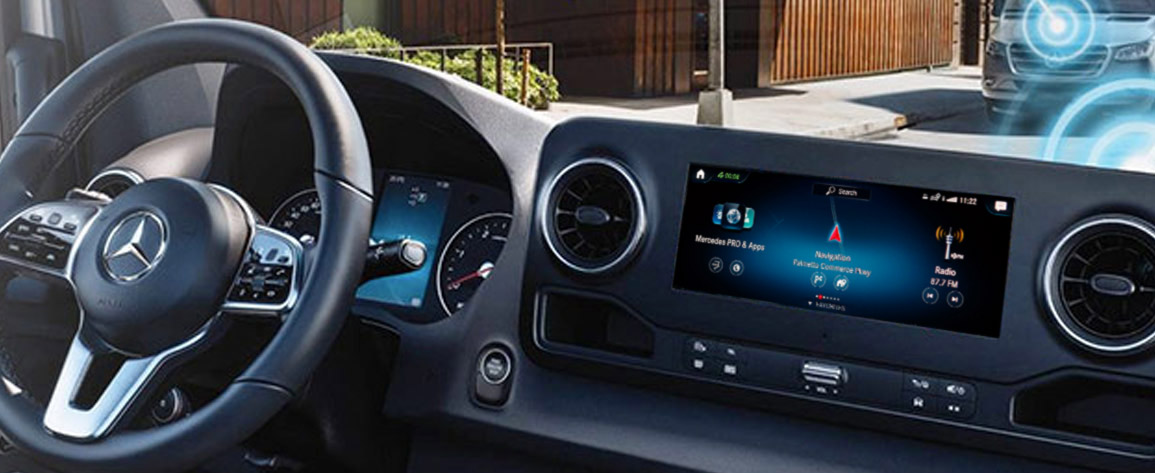 The Sprinter Technology
With highly advanced features like Active Brake Assist, rear-view camera display, multimedia touch screen control, and more, you'll be taking to the road with ease.
Learn More