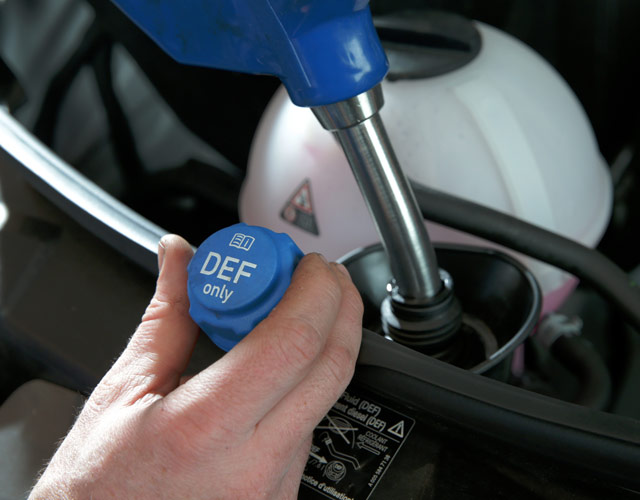 Parts & Service
Roadside Assistance
Anywhere. Anytime.
Peace of mind.
Need Roadside Assistance? Call the number below and help will be on its way.
1.800.367.6372
Here for you when you need it most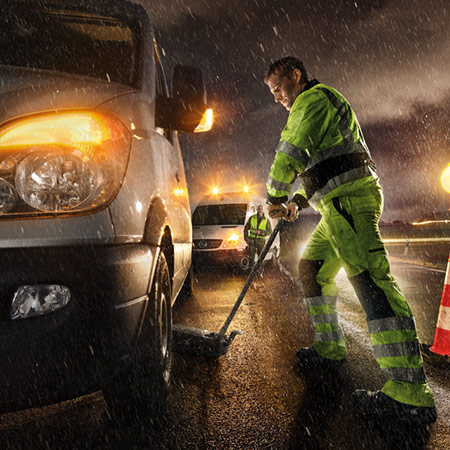 As a Mercedes-Benz customer, you can enjoy the peace of mind that comes with having 24/7/365 access to on-call assistance. Our technicians are standing by for dispatch, so wherever you are, whenever you need us, we will be there.
Our Roadside Assistance Program can help with the following:
Replacing a flat tire with a spare*.
Delivering a jumpstart in the event of a dead battery.
Providing 3-5 gallons of fuel if you run out.
Arranging a tow in the event of a mechanical issue or accident.
If you need help, call 1-800-367-6372. Assistance will be dispatched directly to your location.
* Flat-tire changes will require a heavy-duty portable jack capable of lifting 3,000-15,000 lbs, depending on vehicle style, modifications, and/or load. Dealers are responsible for ensuring technicians are properly equipped to provide these services.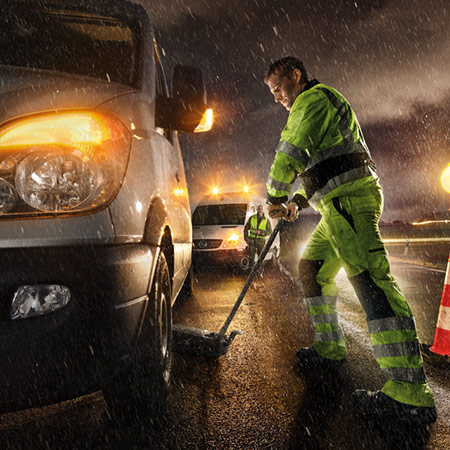 Accidents happen.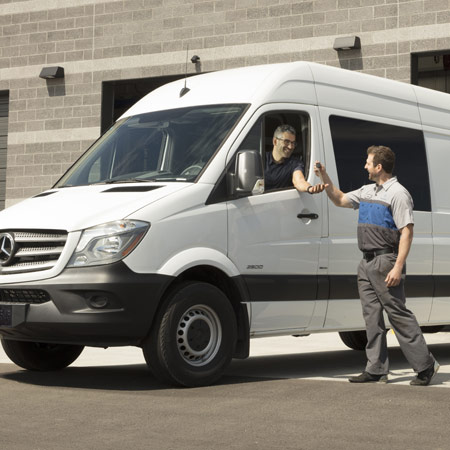 In the event of a mechanical issue or accident, Mercedes-Benz Roadside Assistance will arrange for a tow to the nearest authorized Mercedes-Benz dealer, free of charge. Our Collision Centers ensure your vehicle is repaired using only Mercedes-Benz Genuine Parts. In certain situations, additional charges may apply.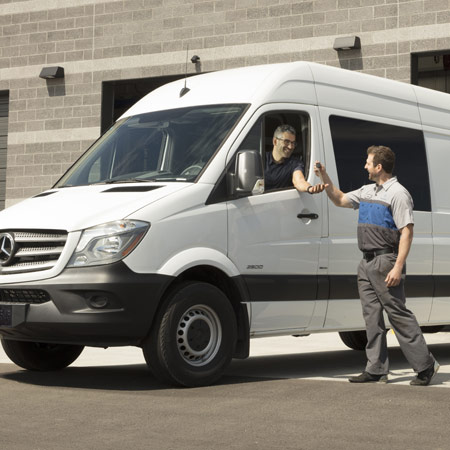 Do you need immediate service, repair or parts assistance?
Call the number below and we'll get you set up with an authorized Mercedes-Benz Vans service center as soon as possible.
1.877.762.8267
---
Additional Services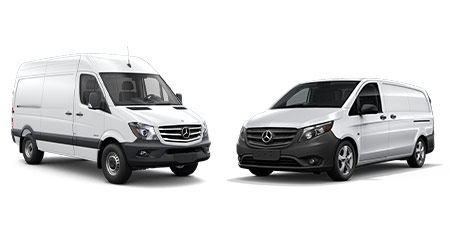 Find a Dealer
Find a preferred authorized Mercedes-Benz vans dealer and service center.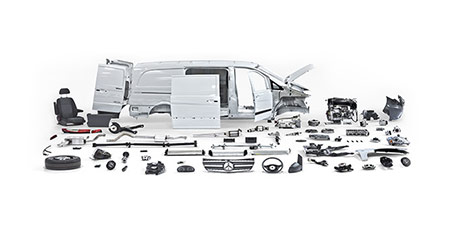 Find Parts
In addition to the right service, we also offer the right parts for your vehicle.