Welcome to Upfitter Portal
Our vehicles are easier to upfit than ever. Review technical information about our Sprinter and Metris Vans and their capabilities, as well as Upfitter-specific marketing materials.

You're the Expert
Browse eXpertSolutions from industry leading manufacturers, which have been customized to fit your Sprinter or Metris. You can quickly configure these innovative upfit solutions to meet your needs and order them from your dealer so you can focus on finishing the job.
Stay tuned for more information.

Become an eXpertUpfitter
Our Sprinter and Metris Vans deliver a solid base for every upfit as well as a respected brand name. That means the title of eXpertUpfitter gives you a measurable competitive advantage. Apply online to become an eXpertUpfitter.
Apply Now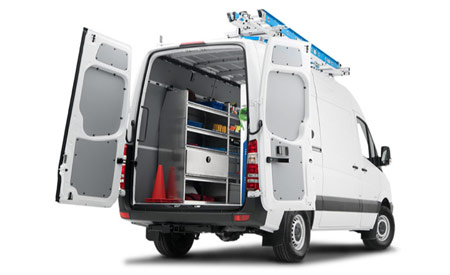 Find an eXpertUpfitter
Find an eXpertUpfitter near you to assist with your specific upfitting needs.
Search